Fludor Benin is a TGI Group Company
Tropical General Investments Group has diversified interests and investments in Nigeria, the Republic of Benin, Ghana, Côte d'Ivoire, South Africa, Morocco, the United States. India, China and several other emerging markets.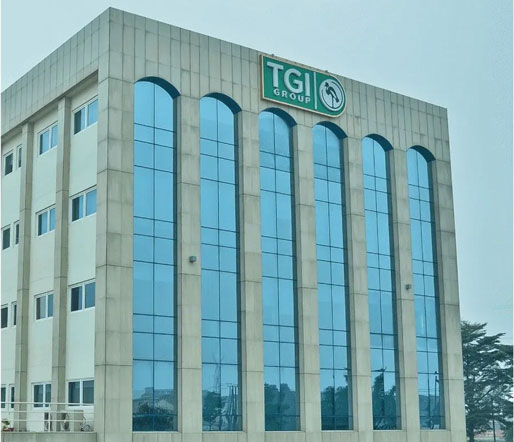 FLUDOR BENIN S.A, with a capital of 5,100 million FCFA is a subsidiary of the TGI Group (Tropical General Investments). Start operation in Benin in the year 1996, she specializes in the crushing of oil seeds and the shelling of cashew nuts.
Cottonseed oil is a vegetable oil, extracted from cotton seeds. It is used as edible oil, especially in North America, Africa and Central Asia, but also in many non-food fields such as: the manufacture of soap, beauty products (creams) for dry, mature skin and damaged due to its high Omega 3 and 6 content.
It is light and tasty; it is ideal for seasoning and perfect for frying thanks to its high resistance to high temperatures. It retains its properties and flavor even after several uses.
Soybean oil is the most consumed edible oil in the world.
Rich in polyunsaturated fatty acids and especially in linoleic acid (8%), it is the ideal oil for sauces and dressings.
In its vision to develop local raw materials, FLUDOR has invested in an ultramodern factory comprising two lines of husking of cashew nuts.
Cashew almonds are rich in vitamins, especially group B, necessary for the proper functioning of the organism, and in minerals.
They also contain vitamin K, essential for blood clotting.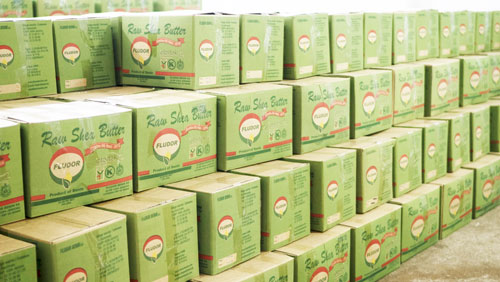 The use of shea butter by the populations of sub-Saharan Africa was first reported by the Moroccan explorer IBN BATTÛTA in the 14th century in his book "the fabulous voyage of Ibn Battûta" narrating his voyages in Mali between 1352 and 1353 before driving it to Quanzhou in the Far East. At that time already, shea butter, used for culinary, therapeutic and cosmetic purposes, was present in every stage of the life of the populations and played a very important socio-cultural role.
Substitute for cocoa butter in the food industry, FLUDOR shea butter, refined and renowned, is highly prized especially by the confectionery and chocolate manufacturers.
Cotton and Soya bean meal (DOC) are among the final product of Fludor Benin S.A. They are agro industrial co-product that can be used in ruminants feeding. They are good source of bypass protein use mostly in dairy farmers.
Fludor Benin Cashew Factory by the Numbers
Fludor Benin: Cotton and Soybean factory by the

numbers
Cotonou, Sept. 06 (ABP) - The United Nations Organization for the Population (UNFPA-Benin) proceeded
In addition to being the largest cashew processing industry in Benin, Fludor Benin is wonderfully illustrated in the
Symbol and guarantee of the quality of its general organization and its finished products
FLUDOR BENIN has obtained various certifications.